Sometimes when marriage is not working & causing pain to both partners, it is better to stop rather than wait for things to get resolved. Dua For Divorce In Islam can help you in this matter. 
In Islam, divorce is called talaq. It's a process where the husband and wife mutually decide to end their relationship. While ending a relationship, dua to stop divorce permanently can be advantageous for you. 
Not all marriages are supposed to be a success. Most of them are not. But, the good thing is that Islam allows people to end their relationship if they find each other incompatible. This is embraced by talaq. 
Sometimes either the husband or the wife would decide to put an end to things and part ways. But, often, these decisions are met with much hesitation and thinking.
That is natural. Since marriage is a big decision, one should always put a lot of thought and consideration into it before making things final. 
But, if you are one hundred percent sure that walking out of the marriage is the only way to the happiness of both the parties involved, then you should be confident in your decision and stick to it. 
But, if you are facing trouble getting separated or filing for a divorce if you think your partner is delaying things on purpose, you can seek Allah's guidance. You should take the help of Dua For an Easy And Fast Divorce. 
Here Is

Wazifa And

Dua For Divorce In Islam:
Transliteration: "Yaaa ayyuhan nabiyyu izaa tallaqtummun nisaaa'a fatalliqoohunna li'iddatihinna wa ahsul'iddata wattaqul laaha rabbakum; laa tukhri joohunna min bu-yootihinna wa laa yakhrujna illaaa any ya'teena bifaahishatim mubaiyinah; wa tilka hudoodul laah; wa many yata'adda hudoodal laahi faqad zalama nafsah; laa tadree la'allal laaha yuhdisu ba'dazaalika amraa"
Meaning: "O Prophet, when you [Muslims] divorce women, divorce them for [the commencement of] their waiting period and keep count of the waiting period, and fear Allah, your Lord.
Do not turn them out of their [husbands'] houses, nor should they [themselves] leave [during that period] unless they are committing a clear immorality.
And those are the limits [set by] Allah. And whoever transgresses the limits of Allah has certainly wronged himself. You know not; perhaps Allah will bring about after that a [different] matter."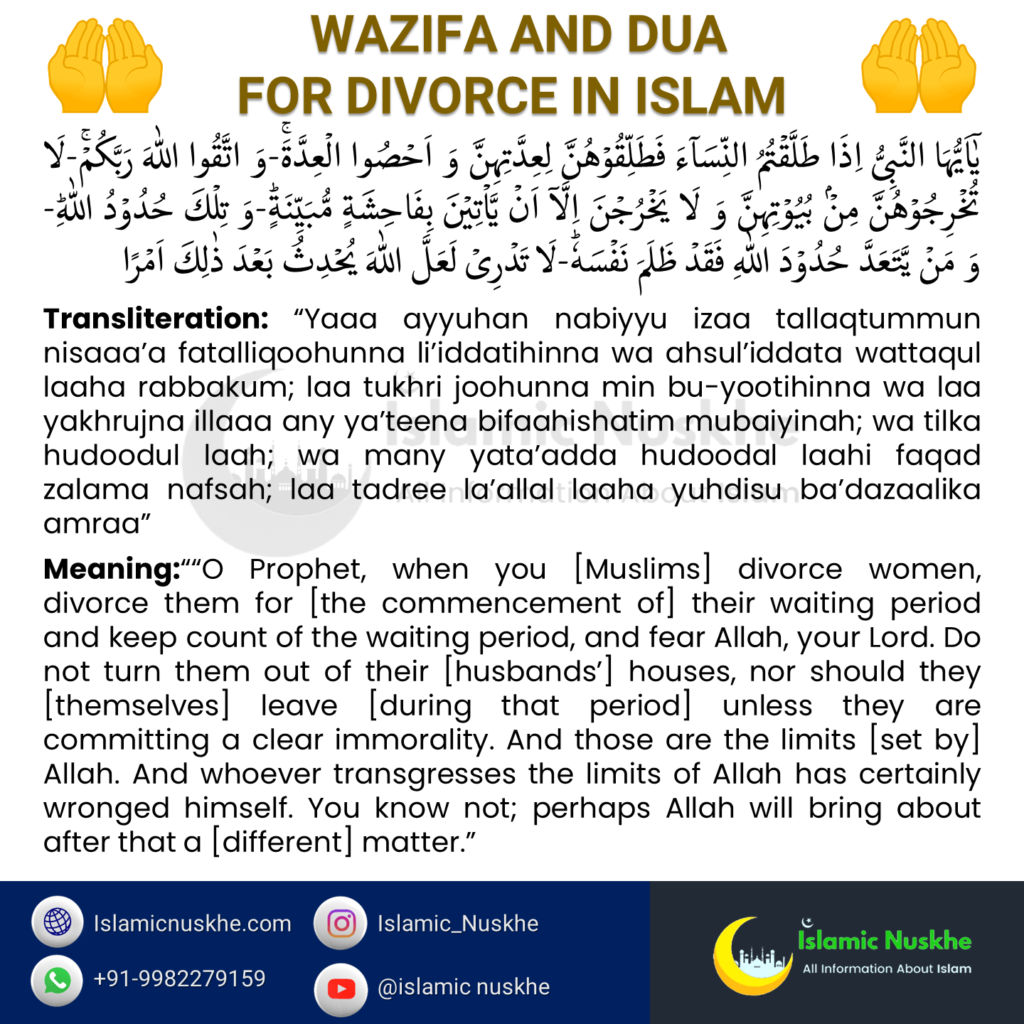 Method To Perform This Wazifa:
Start with an ablution. Keep yourself clean and ensure there are no water drops on your body.

Write dua (Given Above) on a piece of paper and fold it up. Place that piece of paper in front of you.

Keep a glass of Zamzam water in front of yourself. 

While concentrating on the glass, pray to Allah Tallah to help you. 

Recite 

"Ya wadoodo"

 100 times.

Now recite 

"Dua For Divorce"

 (Given Above) 234 Times.

After this, take that glass of water and drink it in memory of Allah Tallah.
Repeat this process for 15 days for a positive outcome. After 15 days, bury that piece of paper under the soil. If you need help, contact our Molana Ashif Ali Khan on Whats App.
If you want separate two-person immediately, then you can perform this Dua to Break Up a Couple or Separate Two Persons.
Frequently Asked Questions
Does Dua help to get a quick divorce?
Yes, you can set yourself free from toxic marriage with the help of Dua For Easy And Fast Divorce. Practicing it religiously & regularly can help you get a divorce quickly.
How to make duas work fast?
All you need to make duas work fast is keeping consistency & affection. It would help if you were true to your intentions. With this, you also need to believe in the powers of the almighty.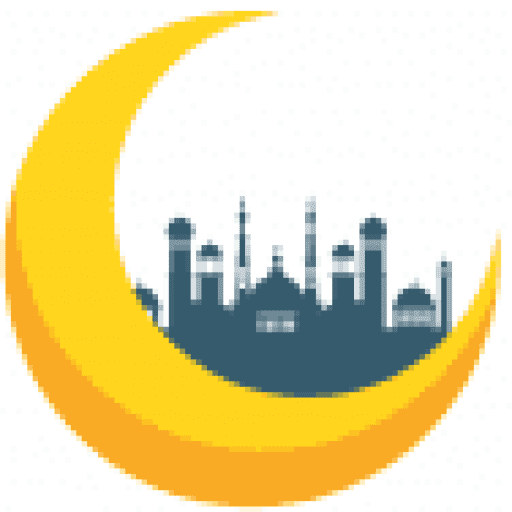 Maulana Ashif Ali Khan is considered one of the best Islamic scholars in the world. This Report is supported by Google search results when searching for the "Best Maulana in the world." With 35 years of experience solving various life problems, he has successfully resolved thousands of cases. Success stories of individuals he has helped can be found on our Instagram account.