Aslam Alaikum to all our Readers today, we share Some "Powerful Hadith About Husband And Wife Fighting" in this article. So read this article properly; take advantage of this article if your marriage life is not on track.
The relationship between a husband and a wife is one of the most precious relations that the almighty Allah directly makes, and the marriage bond is already predefined.
Suppose you were forced to marry the person. In that case, you don't love, or due to the pressure of your parents and society, if you are engaged in marriage with the person you never felt for then, it's impossible to adjust to them after your wedding.
If so, then fighting after the marriage will become an obligatory part of your marriage life, which will never make you happy to be involved in that relationship.
If you are going through this kind of puzzle situation and want to be free from it, then you should pray for the Hadiths This will surely help you to solve all your problems related to your marital life.
The happiness of a home mainly depends on a successful marriage. If you observe that the misunderstanding with your wife or husband is going up daily with a sharp rise, you feel not to reside with them under the same roof.
In that case, you should use the Hadith about husband and wife fighting to build a mutual understanding between you, which will reduce the fight between you.
Important

 

Hadith About Husband And Wife Fighting
Many hadiths show the importance of the husband and wife relationship with various emotions like respect, support, affection, cooperation, equality, humanity, and fairness. All these emotions are valuable mutually.
We should learn from this instance when Khadija had so much faith in her husband, "Prophet Mohammed" (PBUH), that she supported him by converting to Islam. We can take lessons not only from the Prophet but also from Khadijah.
No matter what happens, we should always cooperate with our spouse regardless of the difficulties and obstacles in any life path.
Hadith: "The best of you is the best to his wives, and I am the best of you to my wives, and when your companion dies, leave him alone." (Sunan Ibn Majah Vol. 3, Book 9, Hadith 1977)  [Jami' at-Tirmidhi]
Meaning: The Prophet treated each of his wives with love but in a different way that suited them. I didn't shy away from showing respect, but he was also capable, and there are many accounts of the small things through which he initiated a closeness with them.
Hadith: "Aisha never felt so jealous of any woman as I felt of Khadija, for Allah ordered him (the Prophet) to give Khadija the glad tidings of a palace in Paradise (for her)." [Sahih al-Bukhari]
Meaning: These hadith deliver a message to treat our wife well. We should never control and overlook the feeling of the other person to maintain the relationship, which can harm our bond. We should show patience and understanding like the Prophet (PBUH).
We hope that these lessons from the Prophet's (PBUH) life help you strengthen your marriage and continue to inspire and remind you to treat your spouse in the best possible way.
Abu Hurairah narrated that The Prophet said: "If I were to order anyone to prostrate to anyone, then I would order the wife to prostrate to her husband."
8 Steps to Perform Dua for husband and wife fighting:
Dua for husband and wife fighting is one of the most powerful dua that helps reduce the fighting rate between the husband and wife to build up a happy bond between them.
Dua is a tool used as a medium for prayer to get the blessing of the almighty Allah to solve all life problems.
To end the fighting, you should recite this Dua by following some necessary procedures. The steps that you should follow to perform this Dua are as follows:
First, before starting the dua, you should make an ablution to make you fresh and then begin the main dua procedure.

After refreshing yourself, sit on the prayer mat and then pray the Durood Shareef 11 times before the recitation of the actual dua.

After that, you should recite the dua to remove all the misunderstanding between both of you by enchanting the lines:

"Waal Kazimmenal Ghaizaa Waal Aafeena Aaaninaasi Wallah Yohibbul Mohsinin" 

with the proper spelling of the words.

You should recite this dua 100 times a blow your air on a glass of water by three times.

Make sure you and your partner follow the same procedure and drink the water in 3 sips.

It would help if you also recited the dua – 

"Bismillah Alwassao Jallaha Jalaluhoo."

You should follow the above procedure for 25 days to get a positive result.
Pray this dua with all your heart, having the urge to solve your marital problems. You will get a positive result, and all your fight will be over very soon, and both of you will get the actual happiness of your marital life, In Sha Allah.
If you need any help and want a quick result, contact our Molana Ashif Ali Khan on Whats app.
Niyyah to stop fight between husband and wife
"AL-'ATHEEM," you are supreme and majestic, and no one is at your comparison today. I am doing this dua to stop fighting between husband and wife "AL-JAAMI"; please look out for this. You know everything that is on my mind.
Our relationship often has arguments and disputes, and I want you to bring happiness and comfort into my life. "AL-WAALI," please guide my spouse and me with your insight so we can understand each other well.
Follow Some Precautions Dua For Husband And Wife Fighting:
Dua or Hadith is a tool to send your prayer to the almighty Allah. So, if something needs to be fixed in your prayer, you will not get any positive results even after following all the procedures correctly.
To get the desired result from the Hadith about husband and wife fighting, you should follow all the guidelines and the necessary precautions to grant your Dua by the almighty Allah. The precaution that YOU should take adequately is as follows –
You should use this 

Hadith and Dua 

only when the fight between your husband or your wife is going up daily, and it seems impossible to conclude it; only then should you use this powerful HadithHadith to free yourself from this fighting.

It would help if you did not misspell any words of a line of the Hadith. Otherwise, your prayer will not be granted by God and will fill your life with negative results.

You should pray this 

Hadith about husband and wife fighting 

with all the pure intention of your heart.

You should keep bold faith in the almighty Allah inside your heart. Otherwise, your dua will not be accepted, and you will not be rewarded with good results.
Praying Hadith and Dua is one of the best ways to seek the mercy and the blessing of the almighty Allah.
If you follow all the rules of Islam and pray this Hadith about husband and wife fighting by all your heart, following all the necessary procedures and precautions, then THIS will stop the fight between both of you for sure.
IMPORTANT NOTE BEFORE DOING ANY DUA OR WAZIFA CLICK AND MUST READ.
Conclusion
Hopefully, this article will lead your relationship to a better place, and by reading the hadiths of Prophet Mohammed (PBUH), you can make your bond strong. We deliver our best knowledge in this article.
This will surely help you a lot to omit the fighting of you from your relationship and will surely end all of your problems, and will fill your marital life with full of happiness and peace.
Still, if you have any doubts, you can contact our Moulana Ashif Ali Khan Ji, who can solve your problem in the best way possible.
Our renowned Molana Shab is one of the popular and also experienced Islamic scholer who has already solved more than 30000 cases with sure success.
So, if you really want more information, then you may just leave a message of making a phone call to get the answer to all your doubts and questions.
Note: Allah (SWT) will praise you. If you make this dua known to more and more people because if you pass on this, they will benefit by doing it, and maybe it can change their life, then it is obvious you will also get the reward for the good deed (sadaqah).
Our Other Helping Article:
Surah to make husband love you
Wazifa or Dua To Reunite Husband And Wife Love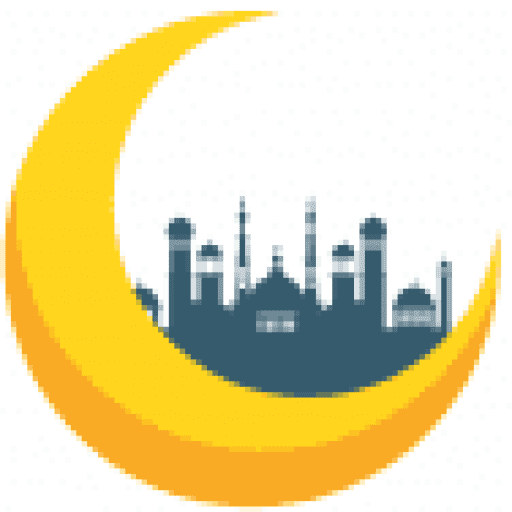 Maulana Ashif Ali Khan is considered one of the best Islamic scholars in the world. This Report is supported by Google search results when searching for the "Best Maulana in the world." With 35 years of experience solving various life problems, he has successfully resolved thousands of cases. Success stories of individuals he has helped can be found on our Instagram account.